RISE at the Paris Air Show • GE • RISE at the Paris Air Show • GE • RISE at the Paris Air Show • GE • RISE at the Paris Air Show • GE • RISE at the Paris Air Show • GE • RISE at the Paris Air Show • GE •
RISE at the Paris Air Show
Meetings & Events, Brand & Product Activations, Custom Exhibit Design & Program Management, Environments & Permanent Experiences, Marketing & Measurement
United Kingdom, Americas, Middle East, Europe, Global
Delivering the WOW Factor by Keeping Our Heads in the Clouds
As a world-leading provider of jet engines, commercial and military aircraft systems, GE Aerospace partnered with Spiro to inspire minds at the Paris Air Show 2023 and bring to life its incredible heritage culminating in the story of RISE – its revolutionary open rotor technology.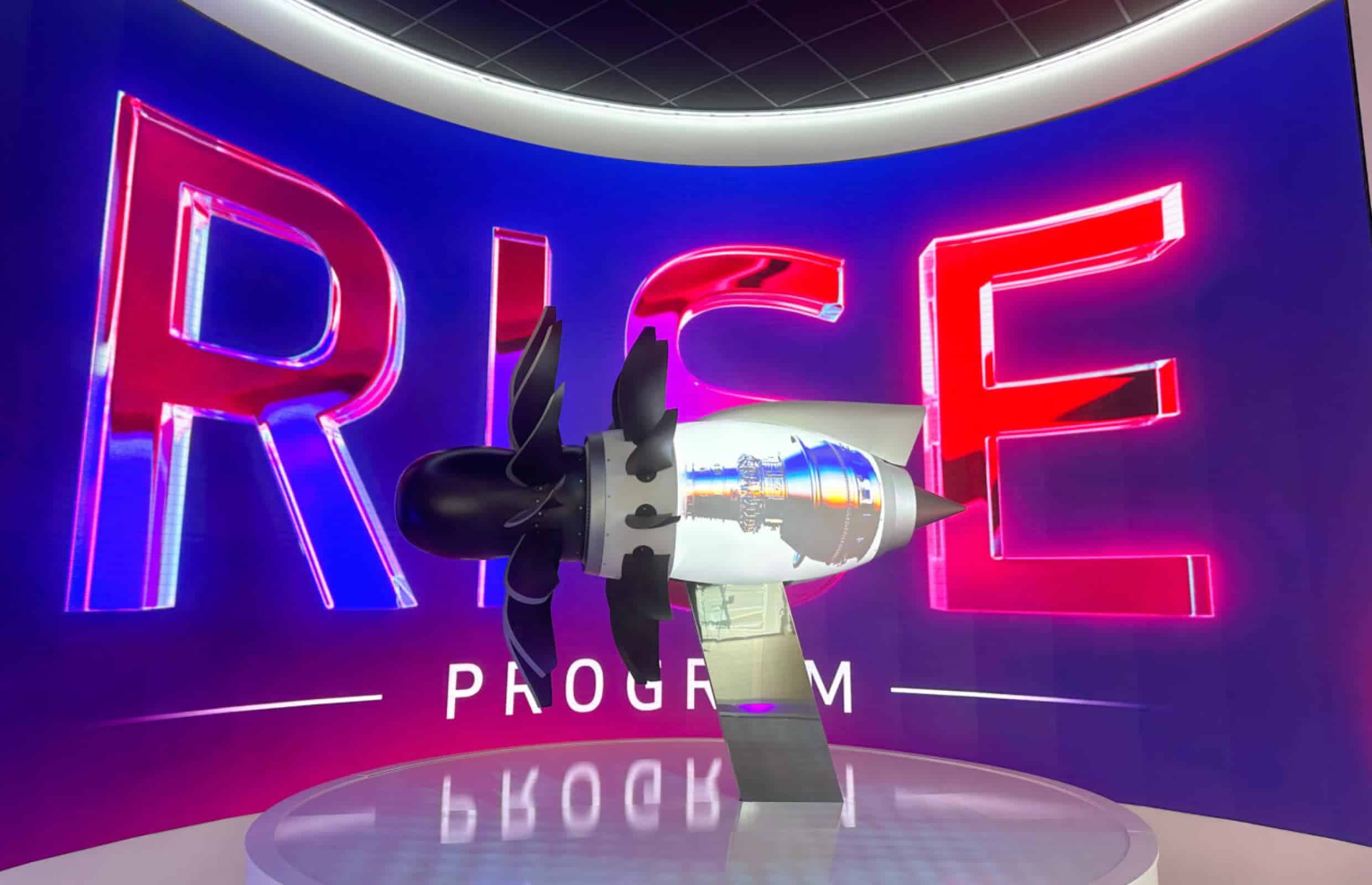 RISE to the Occasion
Our team relished challenging the traditional airshow chalet experience of the usual formal meeting rooms, traditional hospitality and passive product displays. We went all in on creating impact for the customer's first impression creating an amorphic video wall & content as well as integrating the RISE half-scale engine to a digital surface projection story. 
Leading with tech driven content that helped bring the incredible innovation stories to life, the approach from our creative, technologists and production teams has helped transform the way GE Aerospace thinks about its experiences at air shows and beyond.