Watching a Brand Take Off at Global Air Shows • Boeing • Watching a Brand Take Off at Global Air Shows • Boeing • Watching a Brand Take Off at Global Air Shows • Boeing • Watching a Brand Take Off at Global Air Shows • Boeing • Watching a Brand Take Off at Global Air Shows • Boeing • Watching a Brand Take Off at Global Air Shows • Boeing •
Watching a Brand Take Off at Global Air Shows
Brand & Product Activations, Custom Exhibit Design & Program Management, Environments & Permanent Experiences
Middle East, Europe, Global, United Kingdom, Americas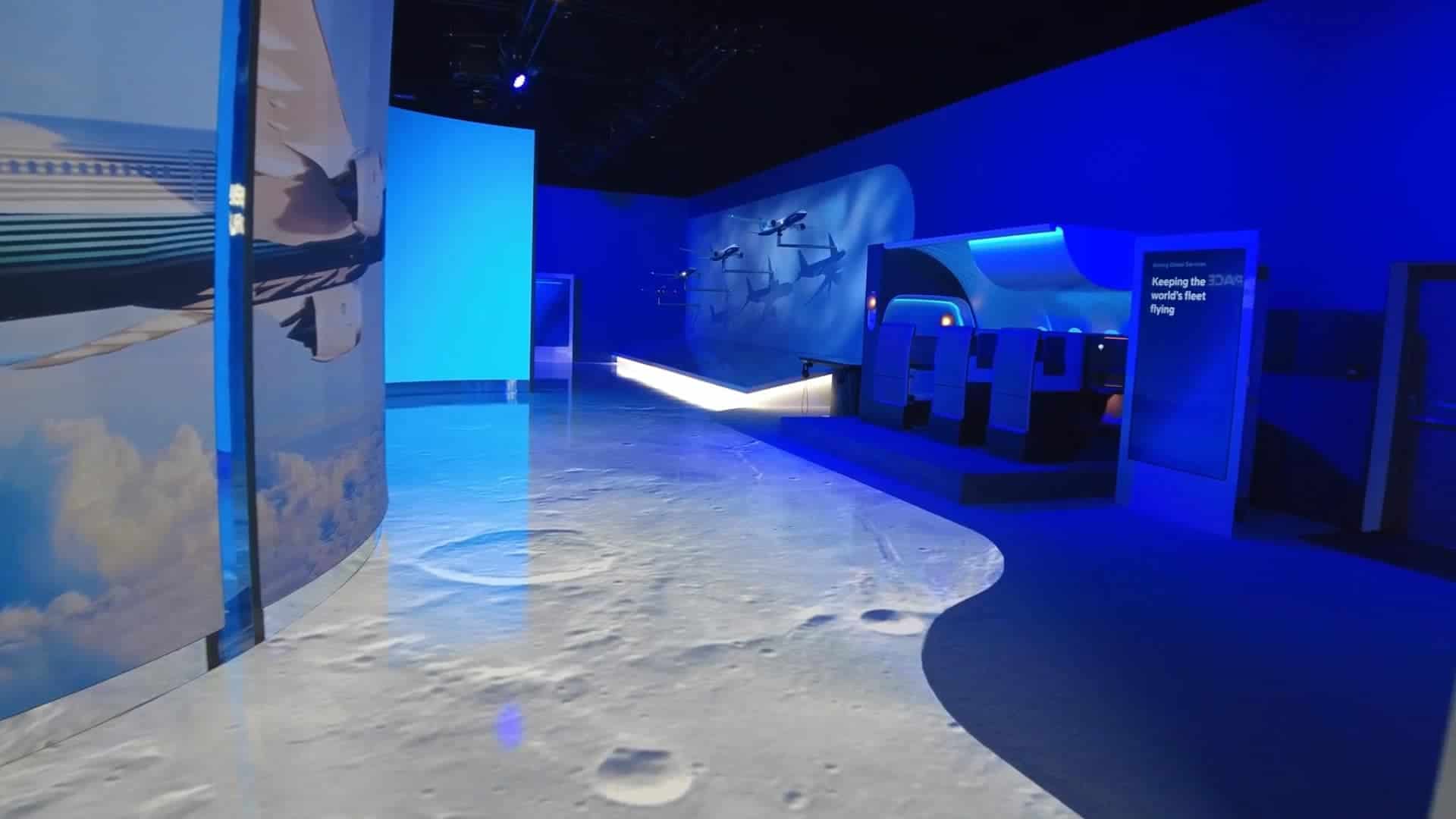 Putting the "je ne sais quoi" into Boeing aviation at the Paris Air Show
From Paris to Dubai to Farnborough airshows, & for over 30 years we have been creating incredible experiences across the globe for industry giant Boeing. Returning after the pandemic meant Boeing had a whole lot to experientially show & tell around "Pursuing the Next Horizon". 
To transformatively storytell bespoke key product placements, our creative, production and technology teams created immersive floor projections transforming key areas of the pavilion with animated sea, land and space environments married to content depicting related Global Boeing stories.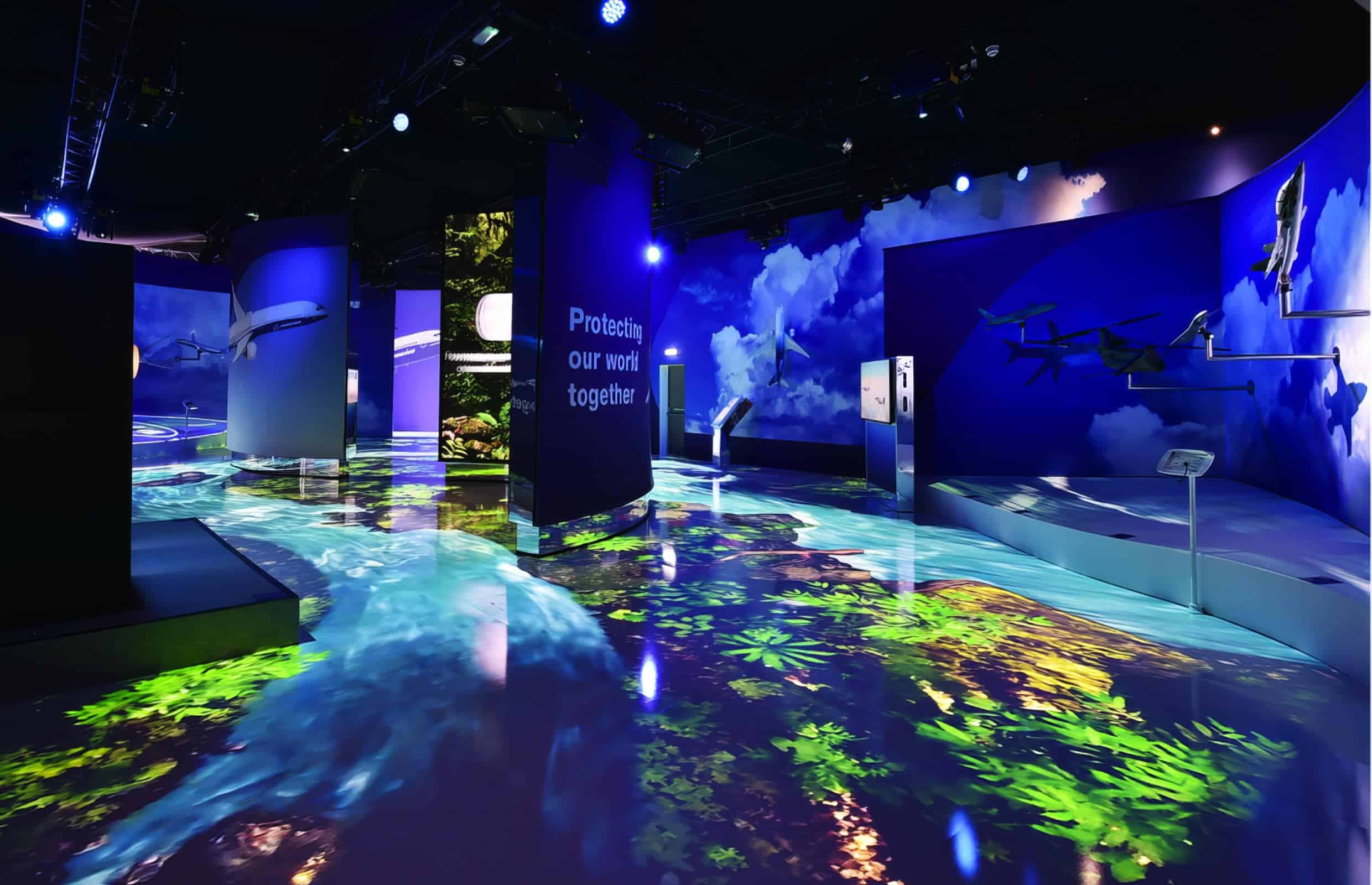 The sky was the limit at the 2022 Farnborough Air Show
For FAS, took the attendees on a journey through key messages around sustainability, safety, quality and innovation. Unique "take over" moments creatively disrupted the attendee, taking them on an immersive journey across rain forest complete with tropical birds flying overhead to the surface of Mars.    
With a focus on personalization we installed interactive "Choose Your Journey" kiosks, for attendees to select their flight path for commercial and defense scenarios. All content was synced in a real-time run-of-show, creating unique immersive experiences for every Boeing customer.